Doors Open at 10.30am
Latest News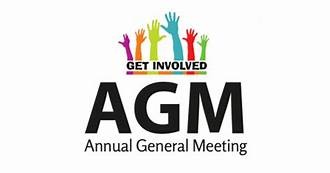 The NARSA AGM is on 12th July 2023 at 20:00
At the last meeting we decided to just hold a VIRTUAL MEETING so please try to join in using Zoom.
All the relevant paperwork is in your inbox for those clubs that have representatives ar the meeting.
Posted 3 July 2023
---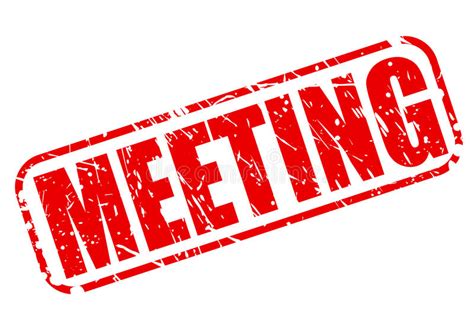 'Wash-Up' Meeting – Wednesday 17 May 2023 – 8pm
Don't forget to join the wash up meeting on Wednesday 17th April. Chris has sent out the agenda and other details to your inboxes.
See you online next week
Posted 11 May 2023
---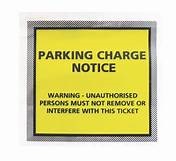 Parking Charge Notice – Norbreck Hotel UPDATED 17 May 2023
We have just been informed of a problem with the cameras at the rear of the Norbreck Hotel on April 23. If you parked there, and you received a PCN ticket
DO NOT PAY IT
Please let us know and we will get it cancelled. Please make sure you do not pay it.
Click here to see the current list of PCNS
Posted 6 May 2023
---

A Message from the Chris G8KRG (NARSA Secretary)
Posted 27 April 2023
---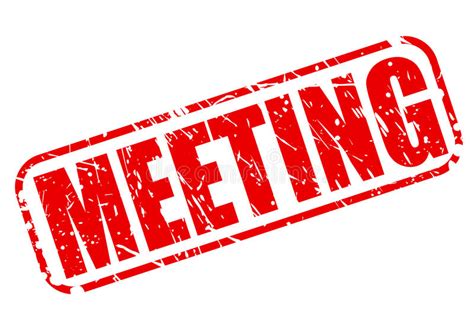 The next meeting will take place on Wednesday 17 May 2023 at 8pm
This meeting is ONLINE ONLY – via zoom.
The NARSA team look forward to seeing you all in May for the 'Washup Meeting'.
Information for the meeting will be sent out in due course
Posted 27 April 2023
---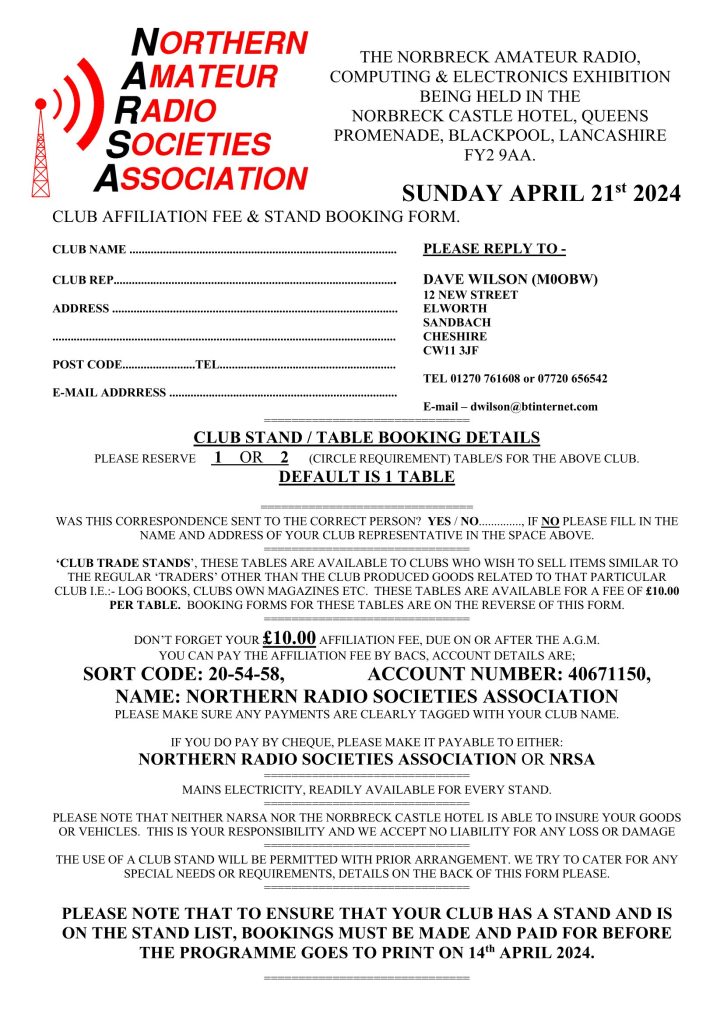 Club Affiliation Form and Stand booking Form / Club Trade Form now available for all clubs to complete and return
Posted 27 April 2023
---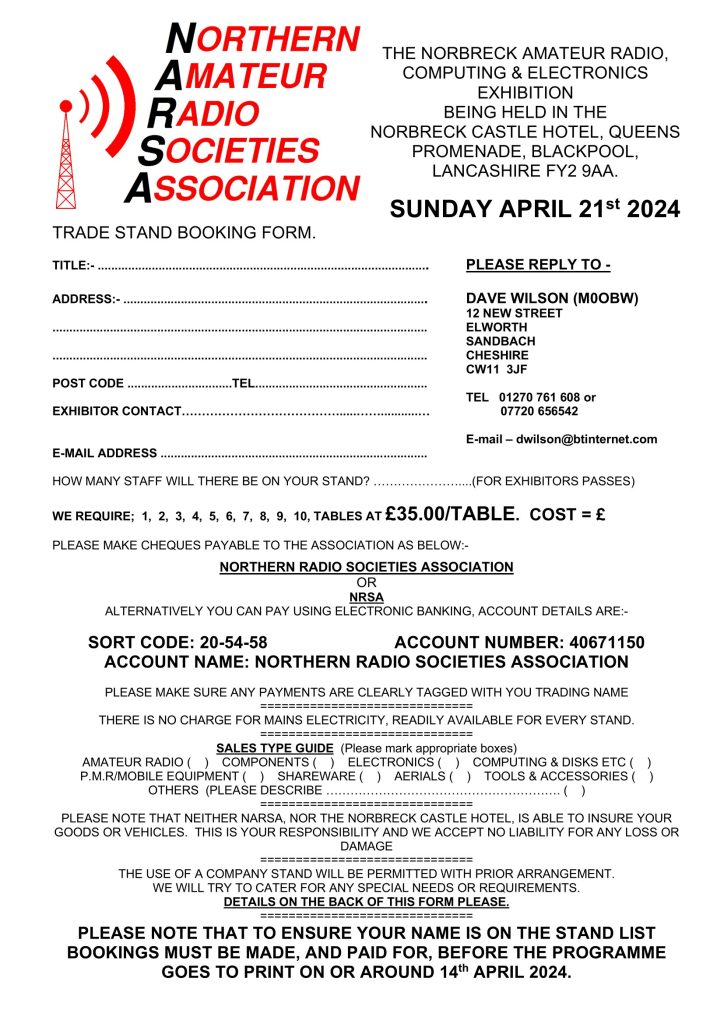 Traders Form for NARSA 2024 is now available for all traders to complete and return
Posted 27 April 2023
---
---